Mini bus service for outings and excursions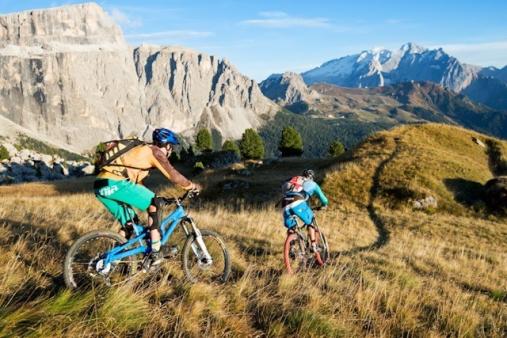 Visit the fantastic natural landscapes that surround Madonna di Campiglio and Val di Sole, without having to worry about how to get around. This is definitely possible thanks to Taxi Stablum's mini bus service for outings and excursions. Often, many people don't have the right type of vehicle to get around in the area's natural surroundings, therefore, this type of service will give you the chance to easily reach the heart of the breathtaking scenery that surrounds the area.
Madonna di Campiglio and Val di Sole, like all mountain areas or areas that are located at a high elevation, inevitably have transportation problems due to weather conditions and other circumstances that shouldn't be underestimated, especially during the winter season. Often, you will find yourself travelling in snow or on icy or snow covered roads, or roads that have been closed due to fallen trees or other unpleasant circumstances that will turn your trip into a stressful experience. Taxi Stablum's drivers all have a great deal of experience with these demanding driving conditions and of course they all know the area very well, therefore they know just how to avoid these types of driving problems.
If you would like to organize an outing in the heart of the Brenta Dolomites, or if you're planning on trying one of the Dolomiti Brenta Bike mountain biking itineraries and you need a vehicle for pick up or transfer service, or if you want to ski down the adrenaline-filled slope in Pejo at a height of 3000 meters and you don't want to waste any time waiting for public transportation service, then the best thing to do is to contact Taxi Stablum! You can do this directly from our website by clicking on the button below!